Your truck belongs on the road...
We'll keep your vehicle performing at its best - and on the road where it belongs. Regular service from highly-trained and experienced technicians will keep your Mercedes-Benz in peak condition - and from just £4 a day, our fixed-price, inflation-proof contracts make it easy to budget.
There's a range of options to choose from, all simply outlined below.
Complete Service Contract
Now includes Mercedes-Benz Uptime* and Zero Tolerance on Downtime as standard. The price is guaranteed, fixed and inflation proof for up to 8 years for complete peace of mind. *Applicable models and terms
Best Basic Service Contract
When every penny counts but you can't afford to compromise, this is the answer. It covers all routine servicing, including parts, labour and lubricants, plus relevant inspections and MOT tests.
ExtendPlus and Extend Service Contracts
ExtendPlus and Extend Service Contracts allow the duration of the standard warranty to be extended either for the full vehicle (ExtendPlus), or just the driveline (Extend). They provide cover for mechanical, electronic and electrical components that form part of the UK vehicle's standard specification that fail during the warranty period.
For full details on what each of the above options cover, please download our quick reference guide. Or click here to speak to one of our specialist truck sales team.
Mercedes-Benz Uptime
If downtime is the enemy, Uptime is the hero. With intelligent connectivity and real-time monitoring, Mercedes-Benz Uptime prevents breakdowns before they happen.
Zero Tolerance on Downtime
At Mercedes-Benz, we have a Zero Tolerance attitude to Downtime. Service24h gives you roadside assistance and recovery 24 hours a day and our Zero Tolerance on Downtime promise, exclusive to Complete Service Contract customers, also provides a free replacement vehicle if yours isn't fixed within 24 hours.
Fleetboard.
Practical telematics services for optimum fleet management.
The Future of Connectivity
Fleetboard, a Daimler company are a leading supplier of the next generation of Telematics & Connectivity Solutions. Fleetboard is used throughout the world, helping our clients to drive efficiency throughout their supply chain. From Tracking & Telematics, real-time diagnostics with workshop integration, through to full sign on glass delivery functionality. Fleetboard has the solution.
The world of connectivity is evolving and so are we, keeping our customers ahead of the curve with leading edge technologies. Fleetboard Telematics. The future of connectivity, today.
Products Tailored to your Business needs
All the features you love about the Fleetboard product suite, but with none of the features you don't need. You can tailor your experience by only taking specific elements required. Fleetboard can support business operational needs, with the advantage that further modules can be added as business requirements change.
Fine-tuned Telematics
In tune with the latest developments in engine technology and efficiencies, our products are continuously evolving. The next generation of telematics accounts for new driving styles required to maximise the efficiencies of the trucks, whilst making use of features such as Driving Programmes, Predictive Power Control (PPC) and Variant Greenband Driving. Our unique grading, Performance Analysis also uses additional data from areas such as Route Gradient Mapping and Weight.
Warranty.

New Truck Warranty
Because your new Mercedes-Benz truck is one of the most advanced trucks on the market today, we will go to great lengths to provide an equally superior warranty to match your vehicle.
In any application, our trucks are working harder, more efficiently and more productively than ever. In turn, we at Mercedes-Benz Trucks have to ensure that our warranties continue to keep pace by meeting our customers' expectations. For these reasons alone, Mercedes-Benz Truck warranties really do go further. Under our cover, your truck is safe and secure.
You have the added assurance that all work under warranty will be carried out by qualified technicians using Mercedes-Benz GenuineParts.
What does your warranty cover?
The warranty for your Truck protects you, our customer, against failures in the vehicle caused by any manufacturing defects that may have occurred when your vehicle was built. It's our way of showing that we're properly supporting you, your vehicle and your business, right from day one.
We'll cover you for any defects in material or workmanship that occur as a result of the vehicle manufacturing process. Whilst glass is not normally covered, warranty would apply in the case of a stress fracture. In this way, we accept responsibility for those items that are ours; but naturally we cannot cover any non-approved modifications, accessories or bodywork applied after the vehicle's manufacture.
What does your warranty not cover?
Again, remember that the purpose of any warranty is only to cover defects that may have arisen during the manufacturing process. Therefore, we can't cover problems arising from:
A failure to follow instructions contained in the vehicle's operating manual or maintenance booklets, or from your authorised Mercedes-Benz dealer, garage or repairer.
A failure to have the vehicle maintained and serviced correctly, and at the required intervals as set out in the maintenance booklet.
Incorrect repairs by an unauthorised garage.
The fitting of non-approved parts, additional equipment and bodywork, or other unauthorised vehicle modifications.
Using and driving the vehicle outside the instructions outlined in the driver's handbook.
Excessive speed.
Not following advice provided by the vehicle's information system or dashboard warning lights.
Exceeding gross vehicle weights, axle loads and payload capacity.
Normal 'wear and tear', including friction and consumable items such as oil and lubricants, filters, brake pads, clutch materials, wiper blade sand tyres.
External events including environmental issues such as storms and floods, accident damage, salt corrosion, civil unrest or vandalism.

What costs are covered?
Provided the defect has occurred in the stated warranty period, Mercedes-Benz UK Ltd will pay for the cost of the repair, inclusive of parts and labour.
All warranty work must be carried out by a Mercedes-Benz authorised repairer, who in turn will use only Mercedes-Benz GenuineParts.
What costs are not covered?
We can't cover you for any incidental costs arising from the defect; costs such as loss of use and rental charges, telephone calls, other travel or accommodation expenses, time or inconvenience or loss of business earnings.
Additionally, costs relating to routine servicing and maintenance, accident damage and replacing normal wear and tear items are outside the warranty.
Zero Tolerance on Downtime.

We stop at nothing to keep you moving.
If a truck is off the road, it affects more than just the vehicle. Drivers, jobs, businesses, they can all come to a halt. So we make sure it doesn't happen – keeping you on the road and moving 24/7.
Average attendance in time under 1 hour.
We'll reach you in the event of a breakdown. Whereever you are in the UK. That's an industry benchmark.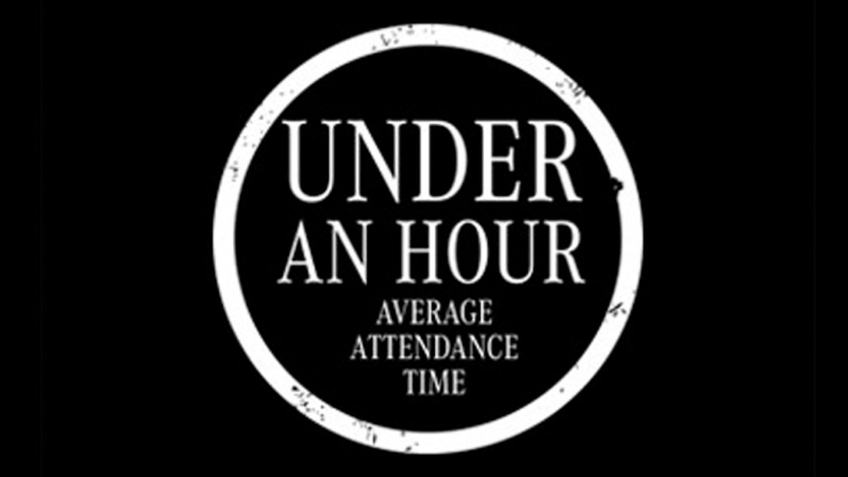 90% roadside repair rate
Our skilled and dedicated technicians get you straight on the road and back to what you do best.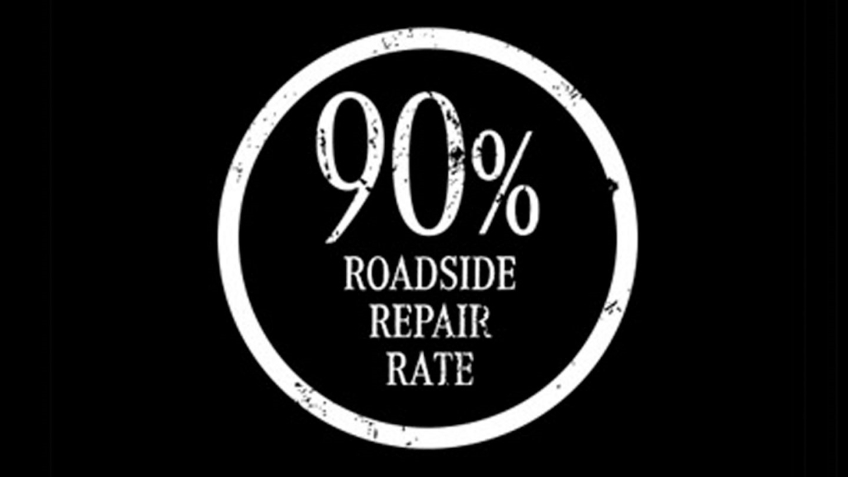 Free replacement vehicle
Following a call to Service24h, if you have a Euro VI Truck with a complete service Contract or a Complete Service Contract with Uptime, in the unlikely event that your vehicle is not repaired within 24 hours and you require a replacement vehicle, we'll replace it like-for-like or provide financial rental equivalent. We stop at nothing to keep you moving.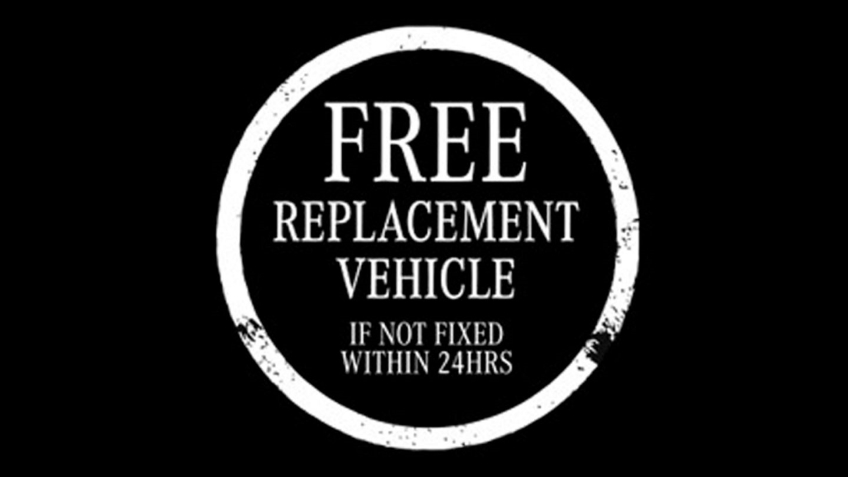 Mercedes-Benz Uptime.
Intelligent, real-time monitoring that keeps your truck on the road where it belongs.
Making your truck even more efficient, reliable and safe.
Mercedes-Benz Uptime is a revolutionary telediagnosis system. It monitors various electronic sensors on your vehicle in real time and can detect critical conditions related to these sensors at an early stage. Data is shared automatically with Mercedes-Benz so we can alert you to anything that needs attention, providing optimal repair solutions in good time.
Mercedes-Benz Uptime can prevent breakdowns before they happen, minimising workshop time and keeping your truck on the road where it belongs.
Real-time support.
Failure to carry out regular maintenance tasks can increase wear and lead to damage or breakdown. Mercedes-Benz Uptime gives you timely information and clear instructions on the maintenance tasks you can carry out yourself, including regenerating the diesel particulate filter, topping up fluids and correcting tyre pressure.
Efficient management of repair and maintenance.
Any applicable repair and maintenance needs are detected at an early stage and automatically relayed to your chosen Service Partner. The workshop can prepare for your visit by ordering parts and scheduling the work. Multiple tasks can be bundled, resulting in fewer workshops visits and a significant reduction in downtime.
Preventing breakdowns.
If your Truck is likely to breakdown due to a condition that has been detected by one of the vehicles electronic sensors you will be informed by the Mercedes-Benz Customer Assistance Centre (CAC). We'll check availability of parts and resources, then help arrange a workshop appointment so your vehicle can be repaired straight away, with the absolute minimum disruption to your schedule.
Mercedes-Benz Uptime now standard with applicable Service Contracts.
Contact Bell Truck and Van today to discuss the best Uptime option for your business.